Training and Education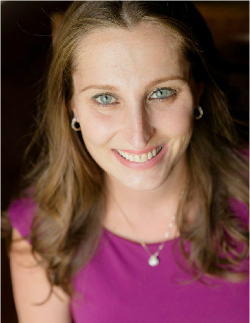 I am a licensed clinical psychologist providing individual and couples therapy to adults wishing to explore relationship issues and patterns and improve communication and connection. I have extensive experience treating adults dealing with a variety of issues including depression, anxiety, interpersonal problems, trauma, grief, sexual orientation and gender identity exploration, and major life transitions.
I received my doctorate in clinical psychology from the University of Texas Southwestern Medical Center and my undergraduate degree in Psychology from Northwestern University. Before returning to graduate school I worked for several years at the Maryland Psychiatric Research Center where I was a research assistant and clinical case manager. The team there investigates biological and genetic factors in schizophrenia and provides clinical care for people with serious mental illness. Publications related to research with the MPRC can be found here, and research from my time at UT Southwestern can be found here.
My PhD from the University of Texas Southwestern Medical Center included an APA-accredited internship with over 2,000 supervised clinical hours completed at the UT Southwestern Psychotherapy Clinic, Parkland Outpatient Psychiatry Service, Zale Lipshy Inpatient Psychiatry Unit, SMU Counseling and Psychiatric Services. I also had the opportunity to complete a rotation in the Parkland Memorial Hospital Psychiatric Emergency Room. I also completed my post-doctoral training at UT Southwestern, again working working with patients with schizophrenia and bipolar disorder, in addition to evaluating and treating prospective bariatric surgery patients in the Department of General Surgery. After that, I joined the faculty of the Department of Psychiatry and enjoyed seeing patients in the UT Southwestern Adult Outpatient Psychiatry Clinic until I left to focus on my private practice.
Education
Undergraduate
Northwestern University, B.A., Psychology
Graduate
University of Texas Southwestern Medical Center at Dallas, Ph.D., Clinical Psychology
Professional Associations/Affiliations