4201 Spring Valley Road, Suite 1100
Dallas, Texas 75244-3665
My office is located at 4201 Spring Valley Road, on the northeast corner of Spring Valley and Midway Road in North Dallas. From I-635, exit Midway Road and go north. From the Dallas North Tollway, exit Spring Valley and go west. The building is a 14-story building with a large, open parking lot in front. There are several rows of parking designated just for visitors. Suite 1100 is on the 11th floor. There is no receptionist or button/switch when you come into the office waiting room. Please just have a seat and I will come out and meet you at your appointment time. Please do not knock or pound on the inner door.
If you arrive late to your appointment, you can call or send a text message to 972-695-9740 to let me know you've arrived. I do not double book and reserve your appointment time just for you, and will not give away your time even if you are late, but it does help me to know if you're on the way.
I require 48 business hours notice for cancelations or reschedules for 1 hour appointments, and 72 hours notice for extended couples sessions longer than 1 hour, otherwise the entire amount of the session is charged. If your appointment is on Monday, please notify me by 12:00pm Friday to avoid being charged.
Waiting Room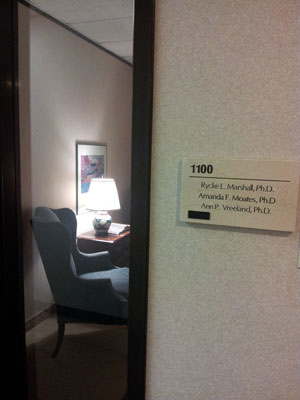 Main Lobby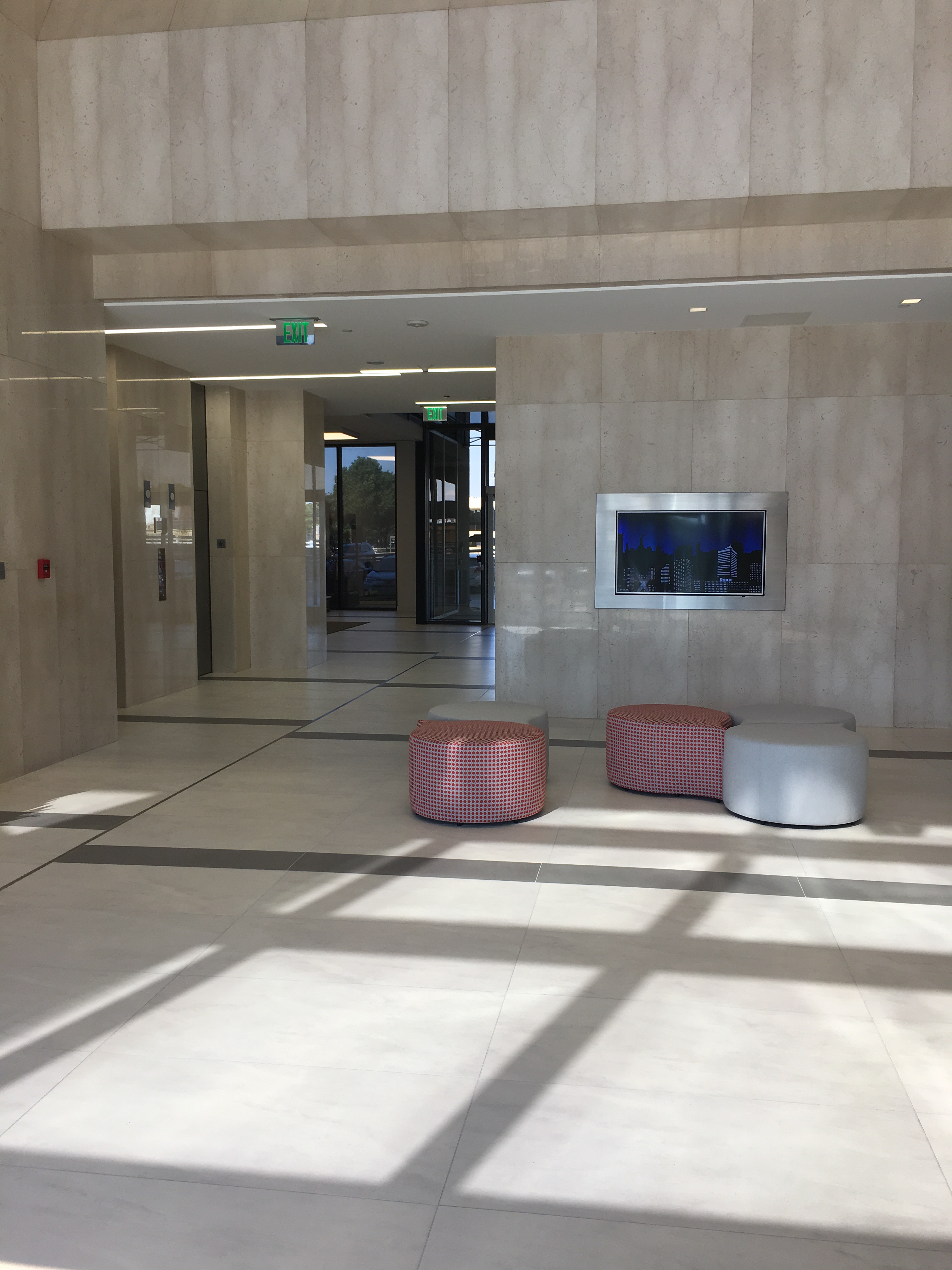 4201 Spring Valley Road

Map